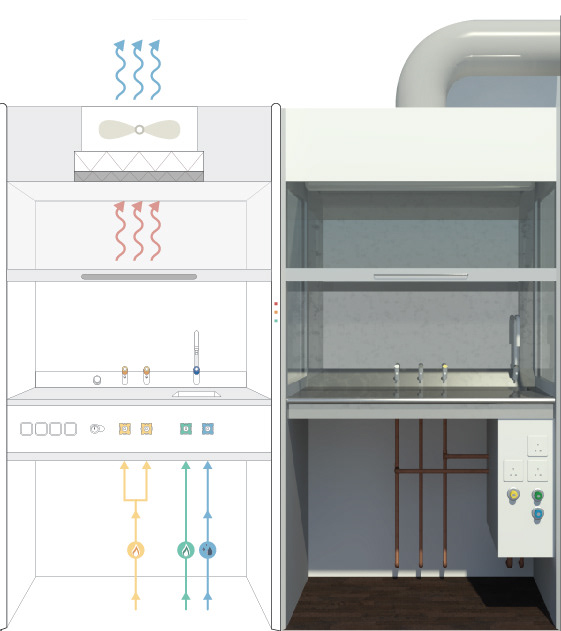 Engineering Science was my first solo exhibition design. I was in charge of the design, the choice of materials used, as well as the management of the print and installation. Armed with a budget, a (very vague) concept from the clients, I got started designing a Science Exhibition for one of the leading Engineering companies in central London. 
The first section was to show the progression of engineering design of fume cupboards. Starting with an engineering sketch (which I drew following schematics), followed by the CAD, then finally revealing an actual working fume cupboard. For the real cupboard, we got in contact with LabFlex, who let us borrow a cupboard, as well as a 'state of the art' lab bench. In return, a deal was struck that they could host an evening to help meet engineers and architects and explain their product.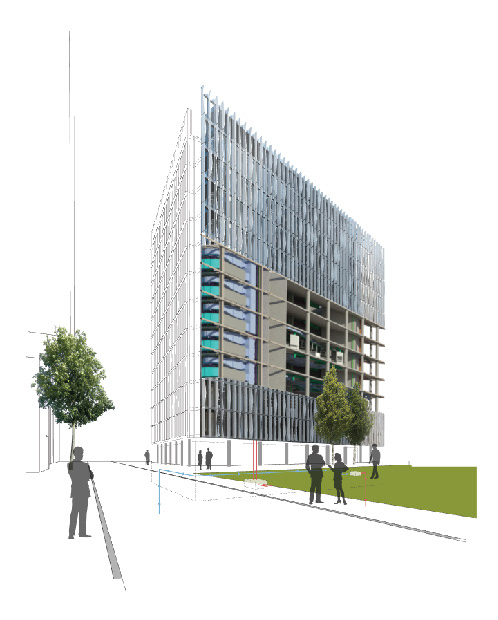 The third and final section was an vibration case study. I had to created and sketch a fictional scientific building which highlighted the main causes of vibrations, and how, through the use of engineering, to counter act them to allow scientists to work at micron scales.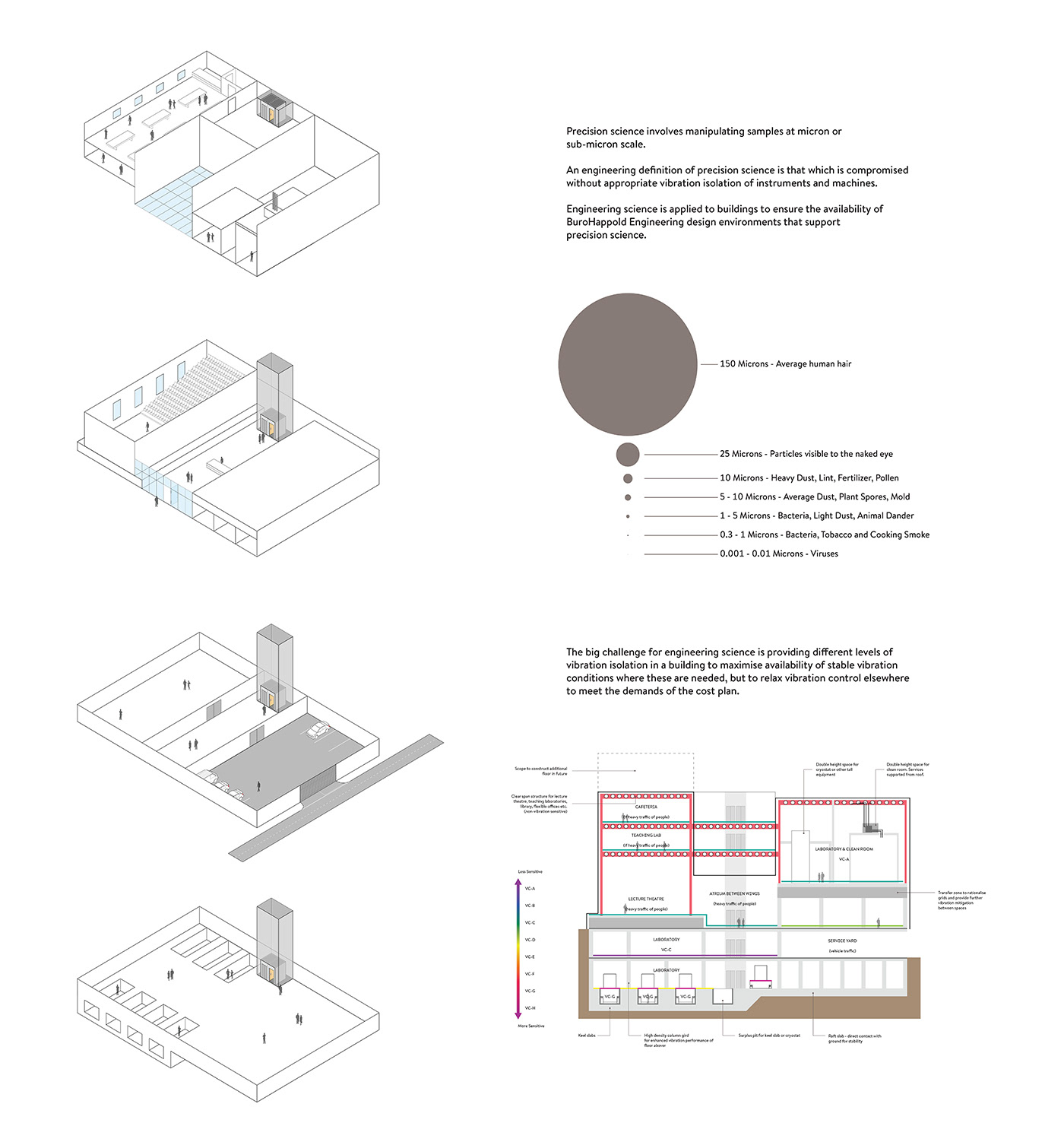 Once the sections were completed, I need to put them into context, and create a link between them so the exhibition would flow. I solved this problem but creating an introduction panel, and a series of icons.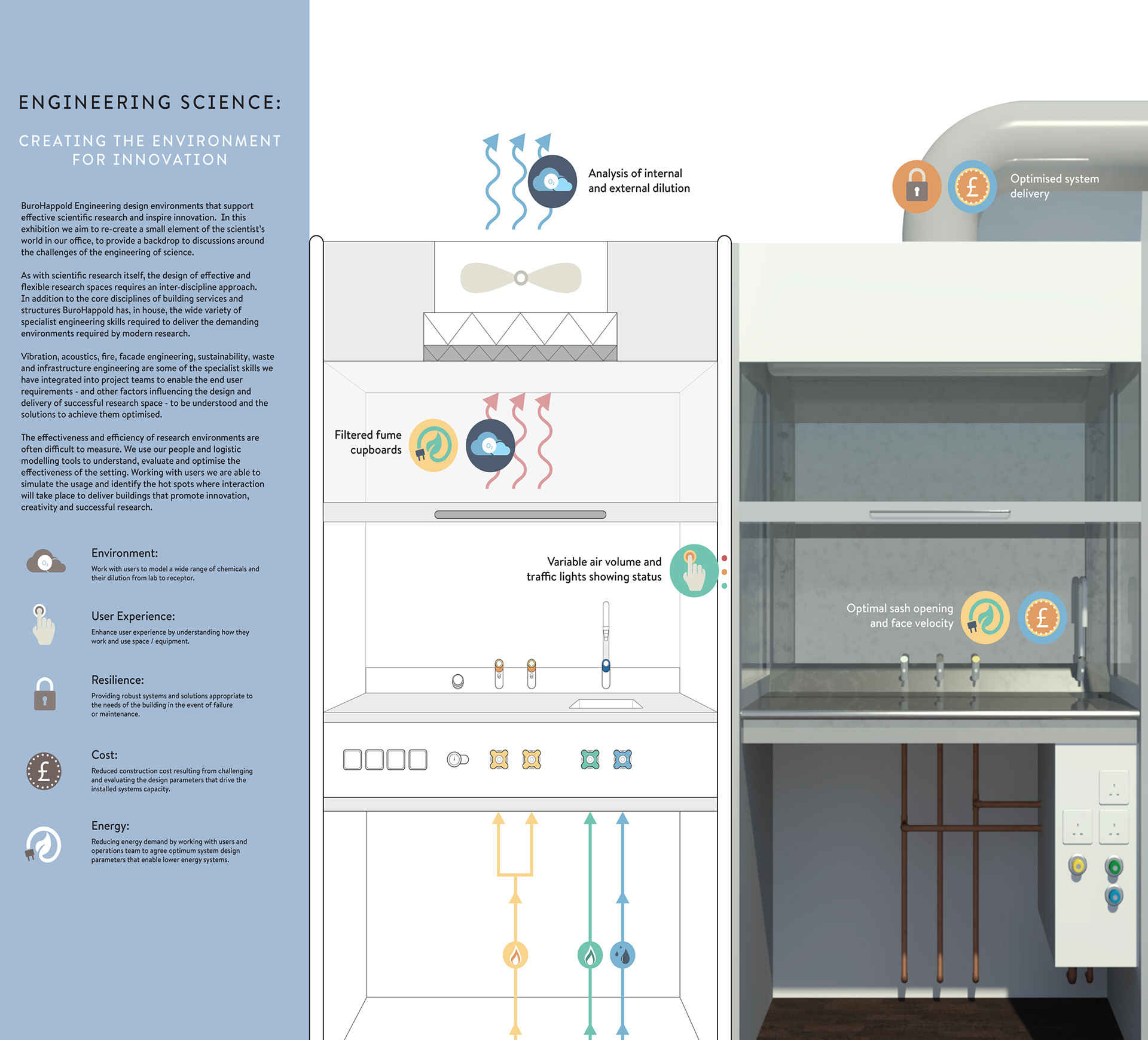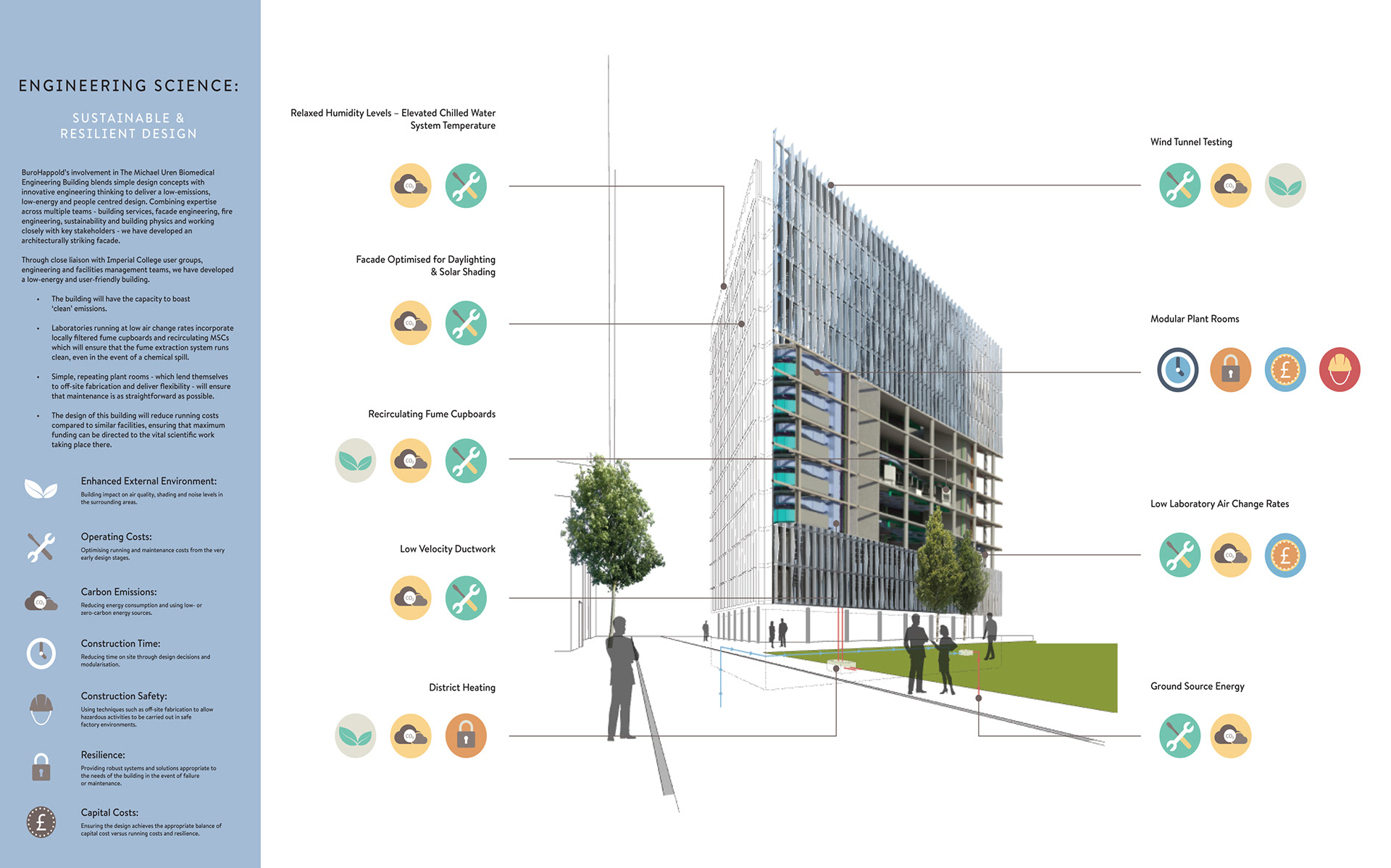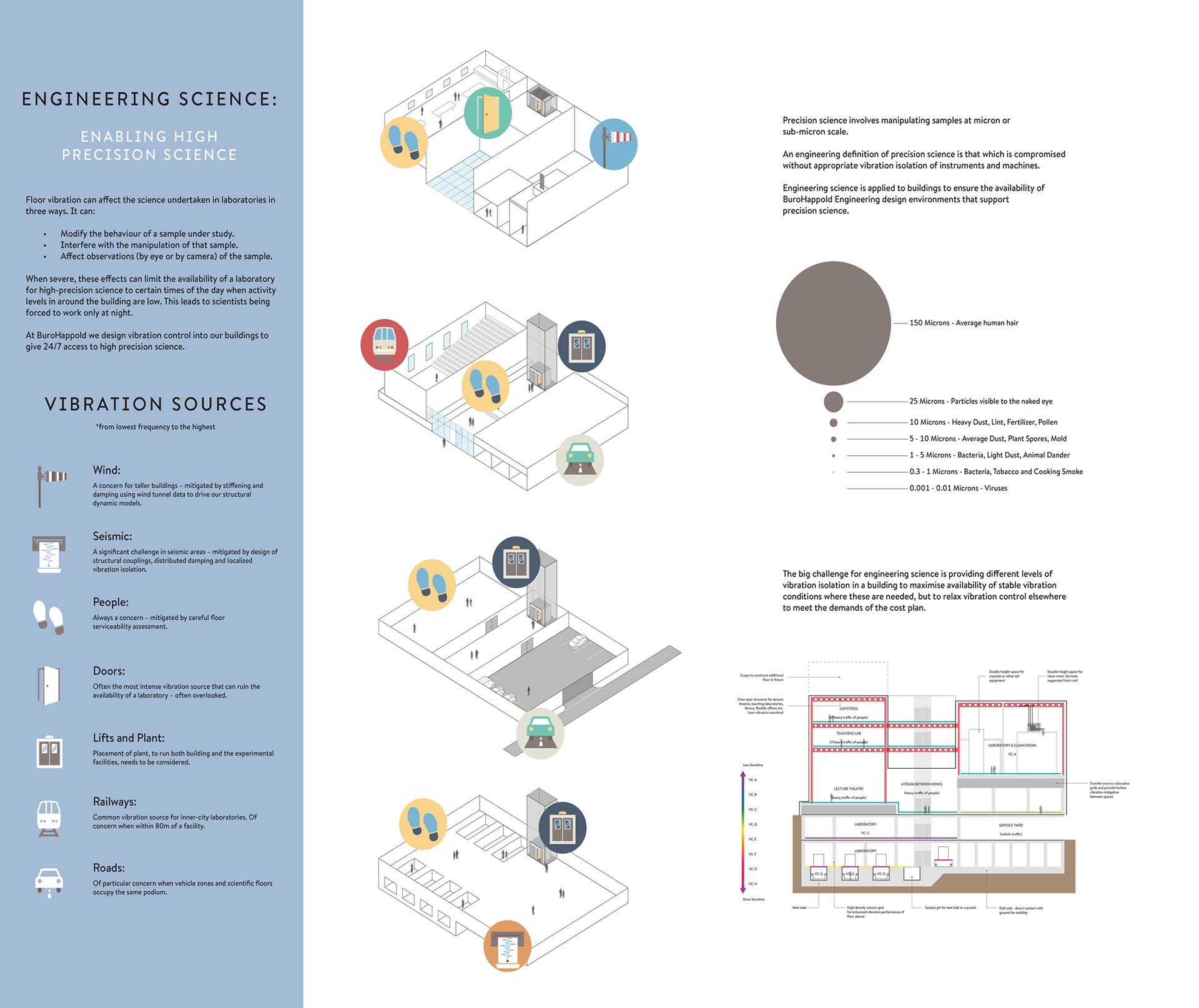 Once the design was finalised and signed off with the clients, I began organising the printing. I split up the printing into 4 sections.
Firstly the wall. I found out about a material call 'Rafa-Wrap'. Using this material, I could print the whole base of the exhibition (the buildings and sketches) in one piece, and put it on the wall, much like wallpaper.
Second part were the introductory panels. These were printed on 16mm reboard panels. 
Thirdly, the icons. These were printed and cut out onto 10mm foamex circles.
The fourth and final section, which proved to be the trickiest, were the fumecupboards. Because an actual fume cupboard was going to be installed, I came up with the idea of having each fume cupboard be printed on its on own box, gradually stepping out. This was to reduce the imposing feel of the real fume cupboard. I also sliced up a photo into 3 sections, and ran it down the side of each protruding edge, to give the feel that you were in a working labratory.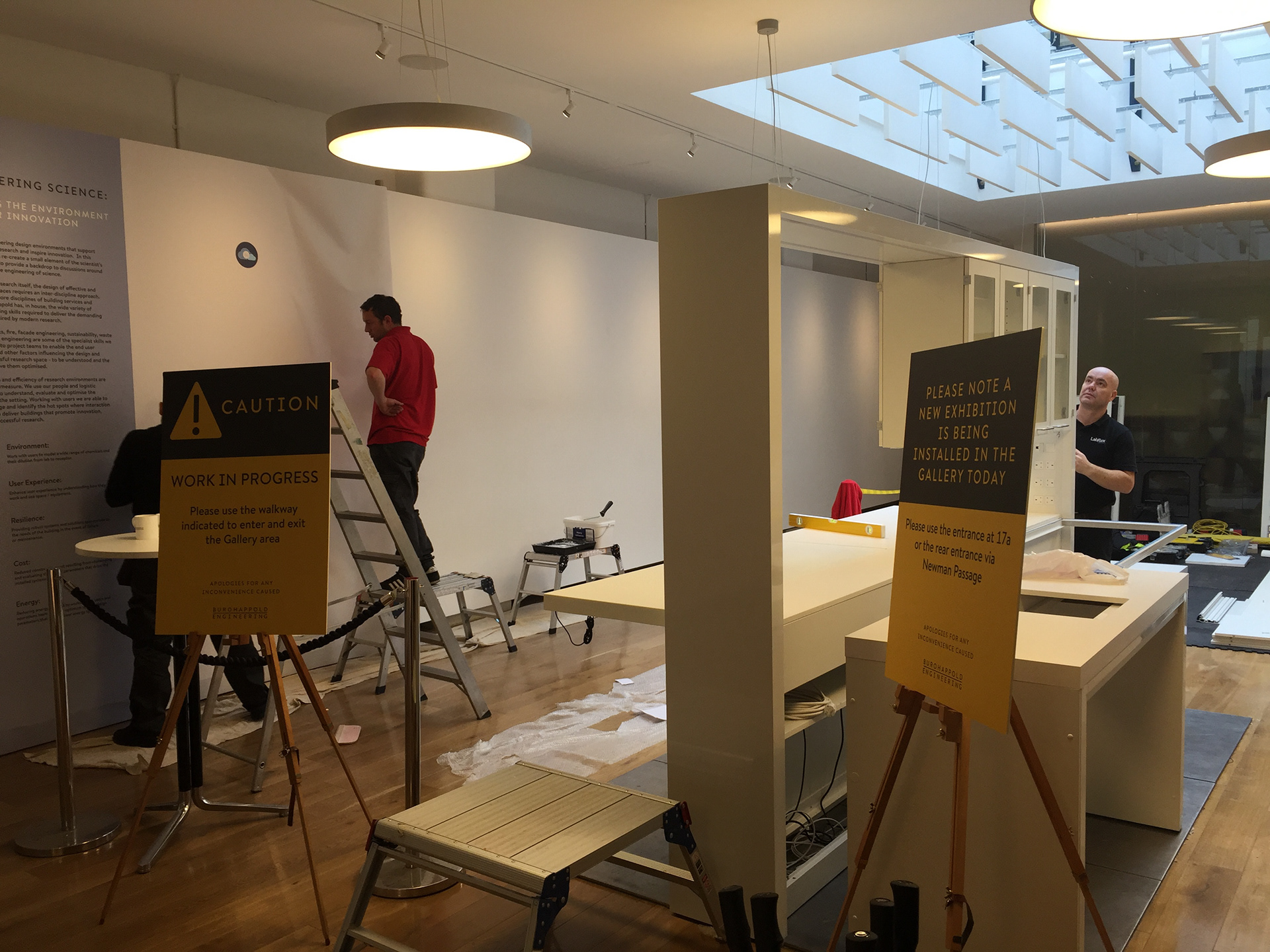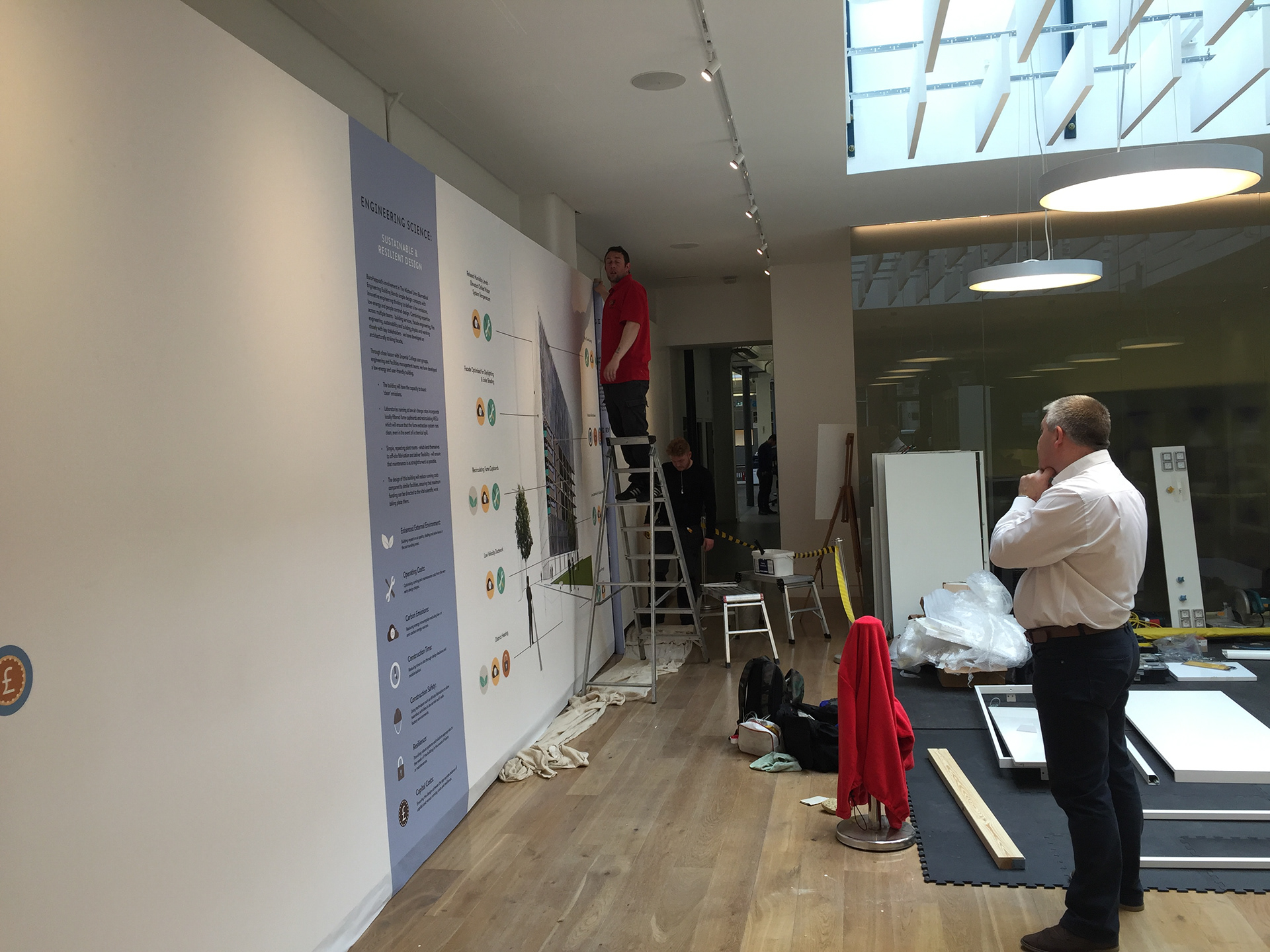 Below are photos of the exhibition fully complete...