Engineering Science was my first solo exhibition design. I was in charge of the design, artwork, choice of materials used, as well as management of the print and installation. Armed with a budget and a (very vague) concept from the clients, I created this exhibition for one of the leading engineering companies in Central London. 
​​​​​​​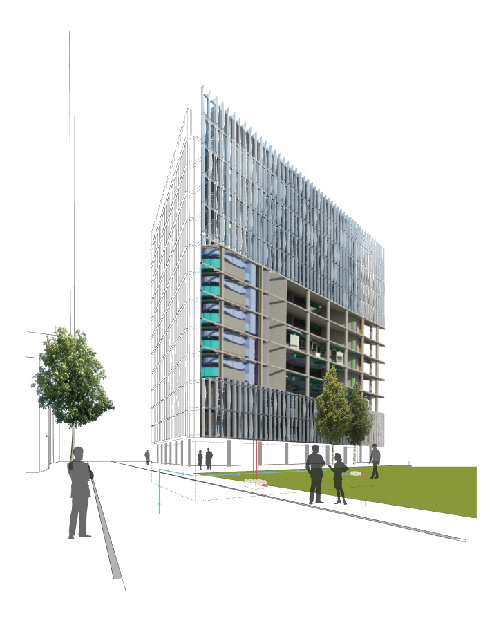 The exhibition was separated into three sections. 
Firstly the wall. Using Rafa-Wrap, I printed the base of the exhibition (the buildings and sketches) in one piece, and applied much like wallpaper.
The second stage of the instillation, were the introductory panels and icons. These were printed on 16mm Reboard panels and 10mm foamex circles. 
Finally the fume cupboards. I used a sketch as well as a rendered CAD image to accompany a
physical fume cupboard. I conceived the idea of printing the fume cupboard graphics on their own box, gradually stepping out. I also sliced a photo into three sections, and ran it down the side of each protruding edge, to give the feel that you were in a working laboratory.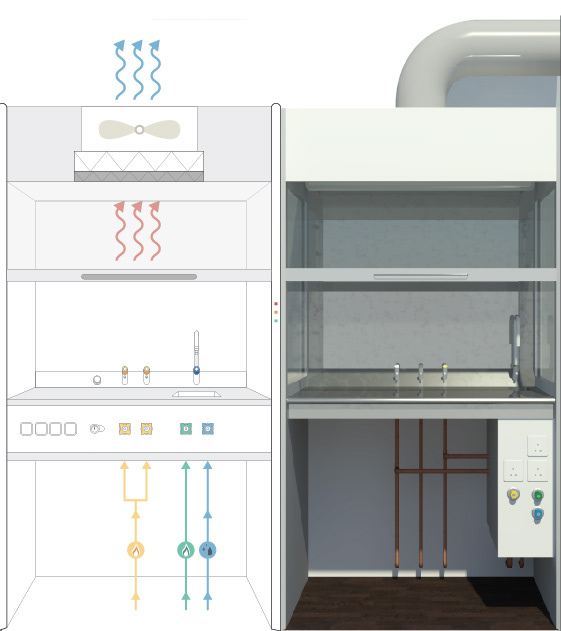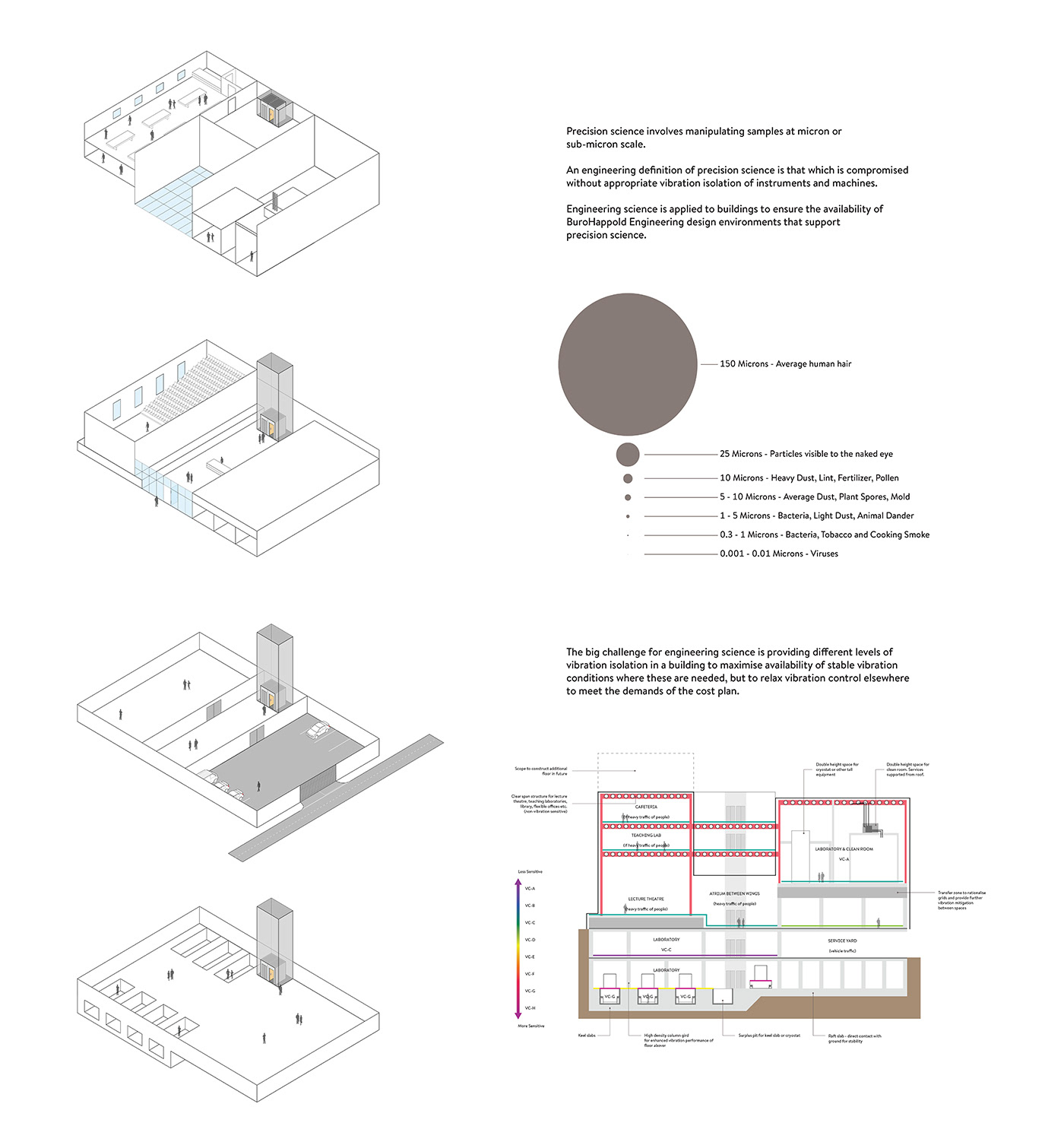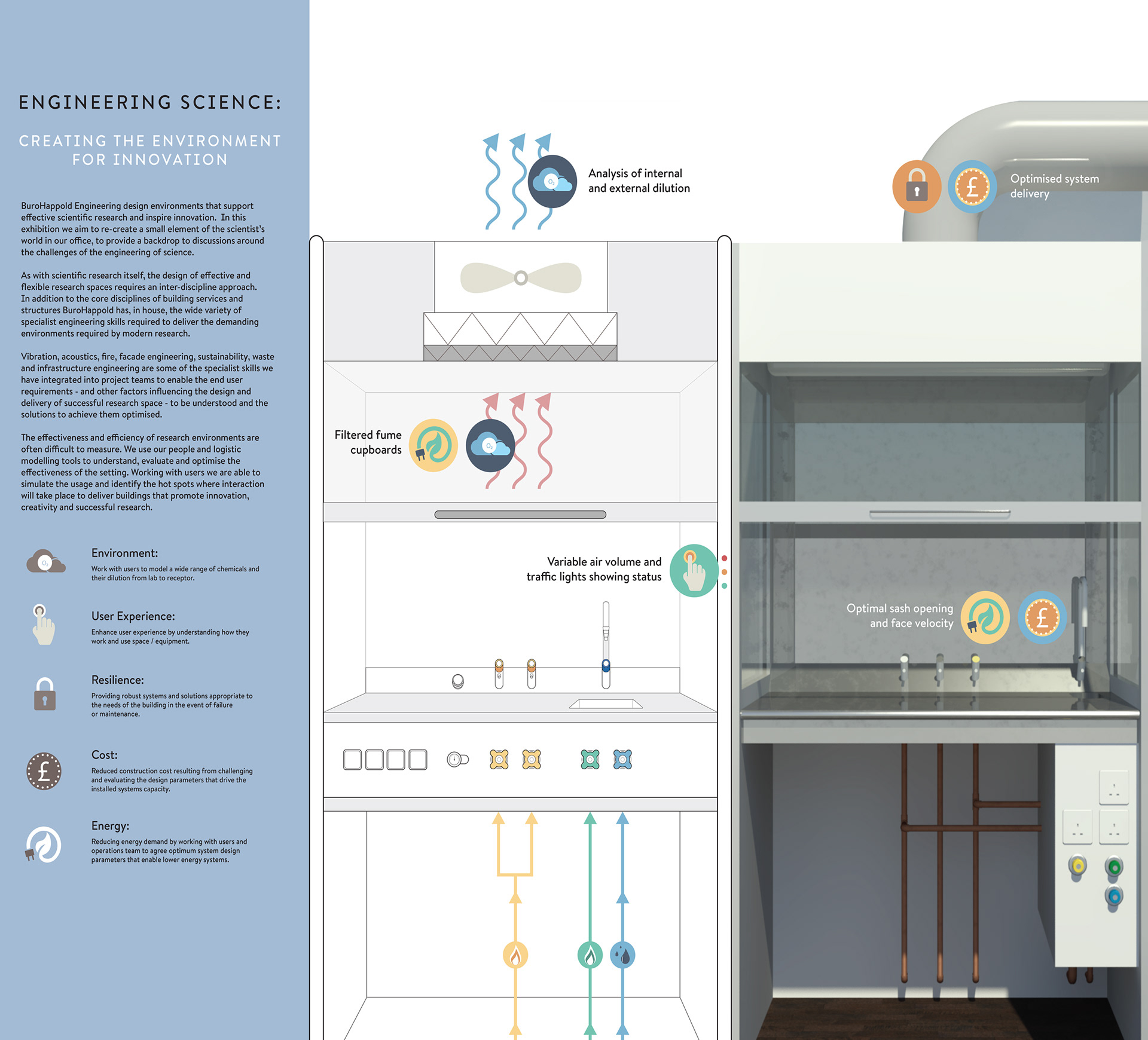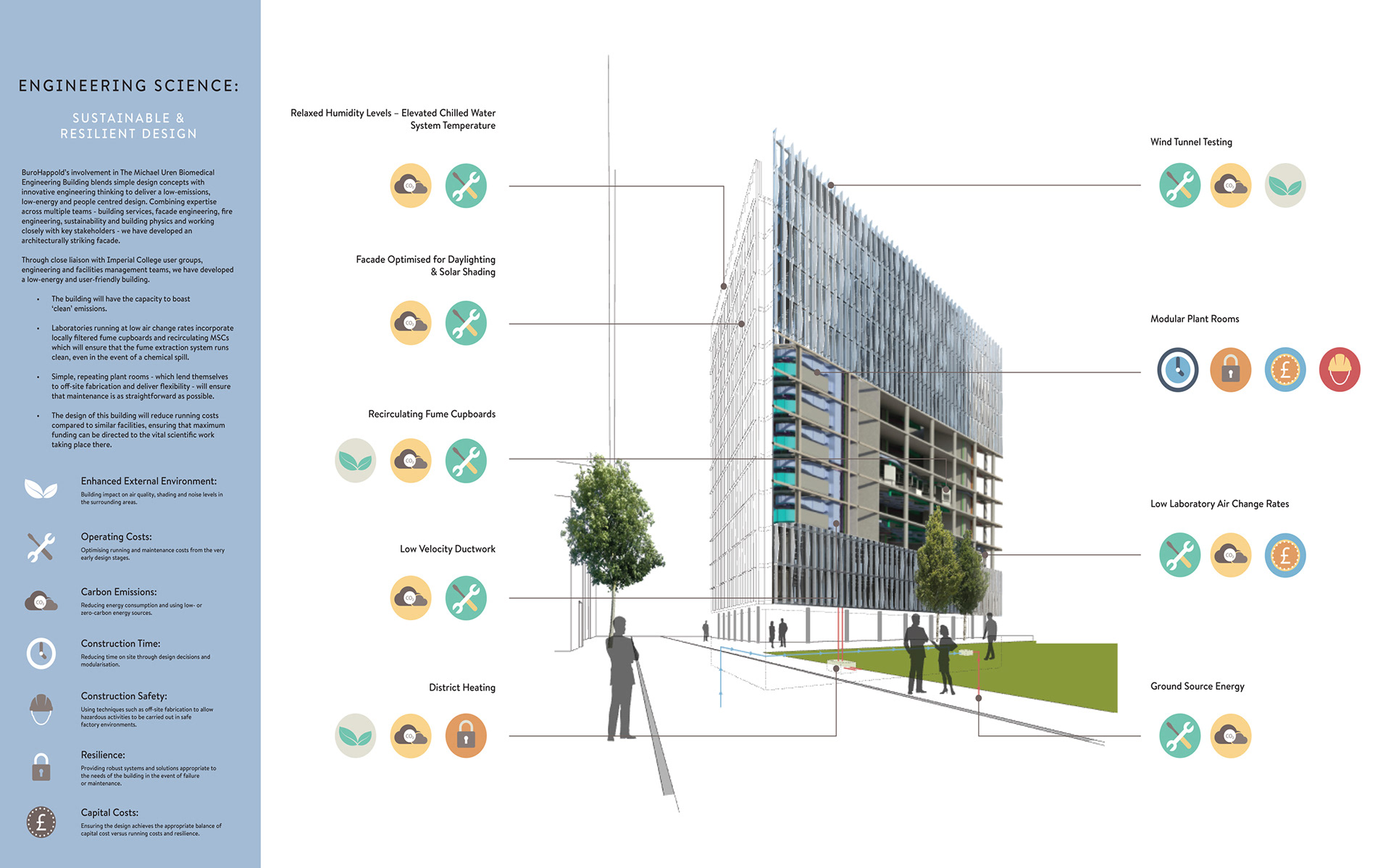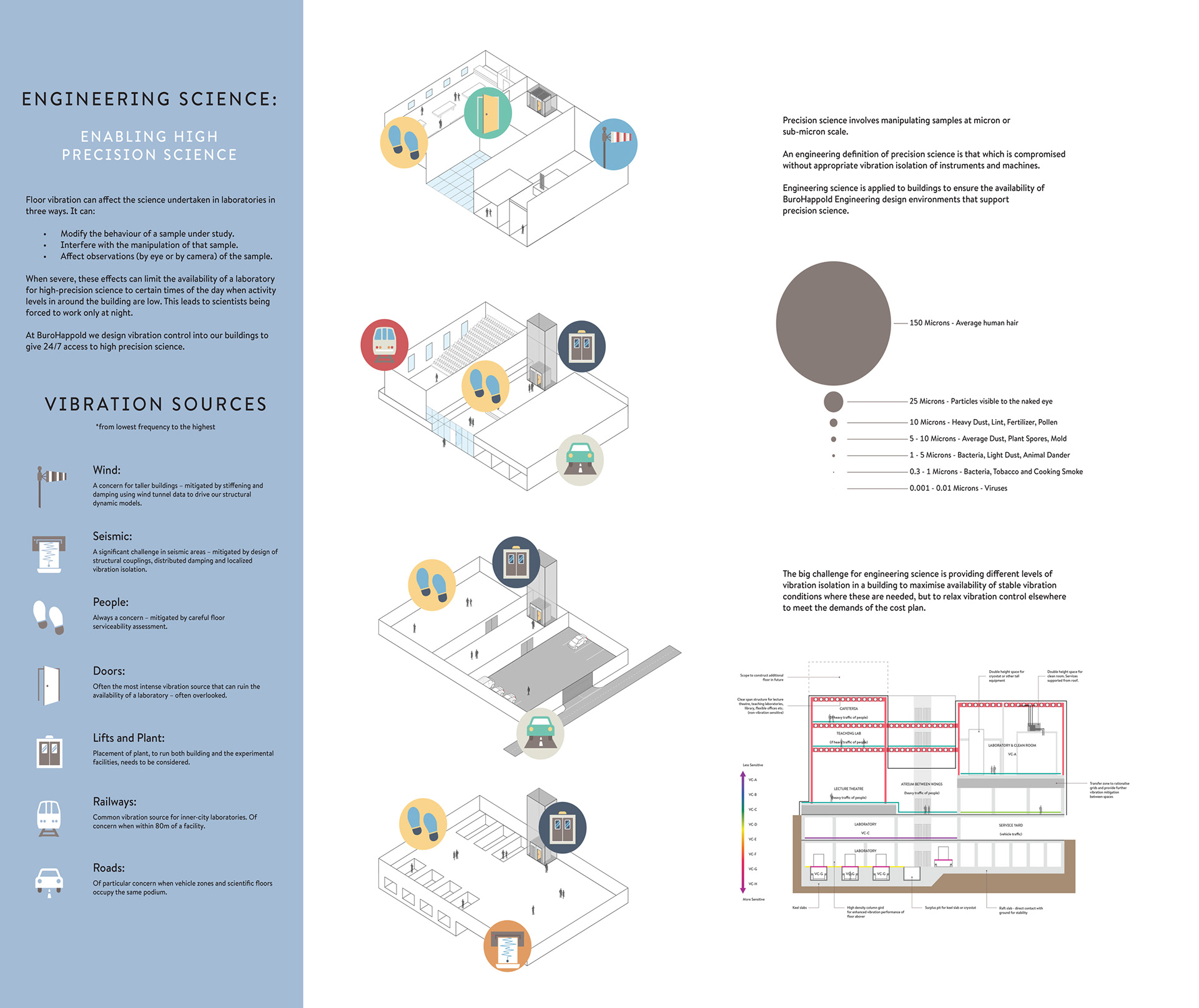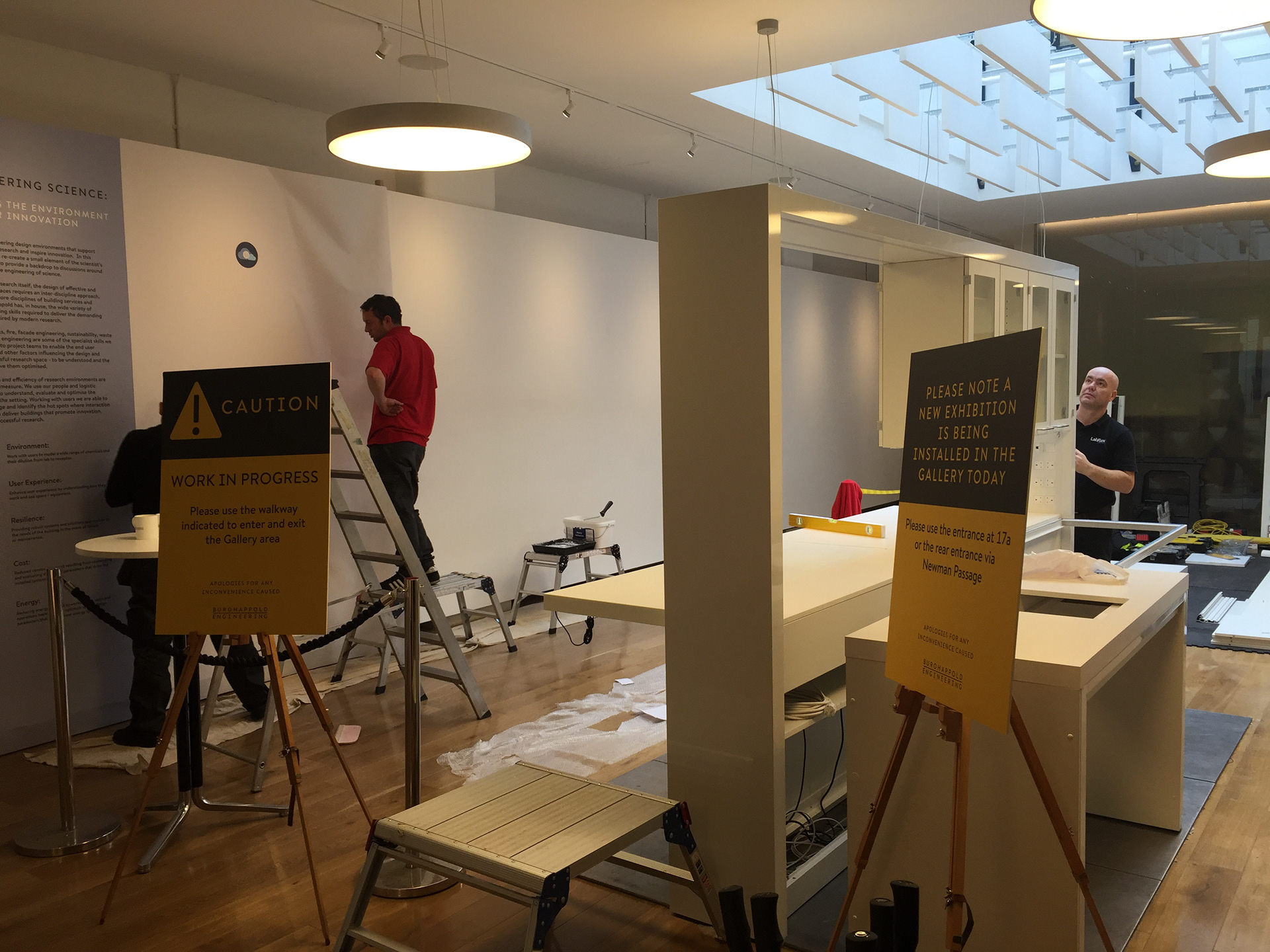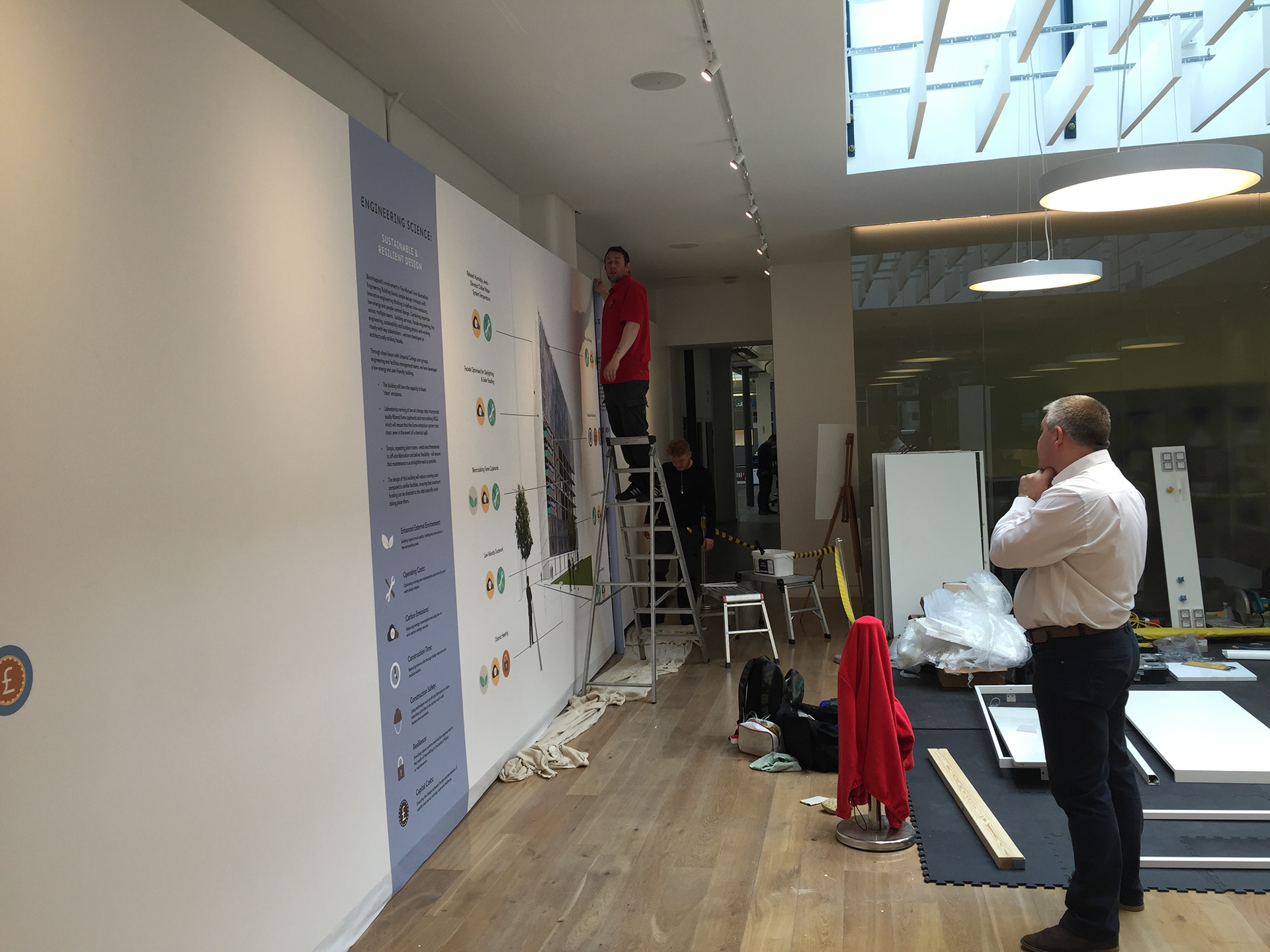 Below are photos of the exhibition fully complete...