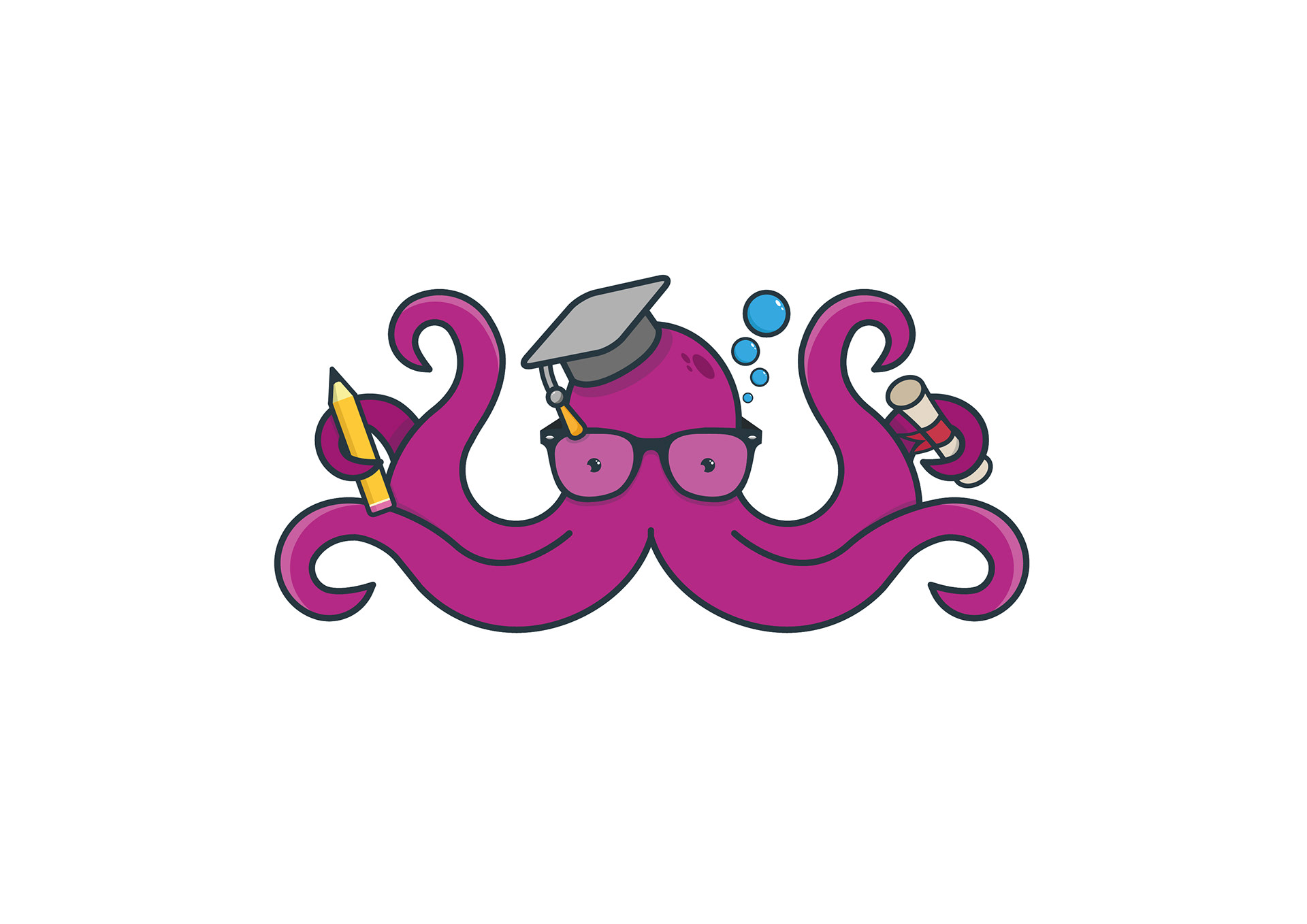 'Beatrice & Chloe' hired me to create an illustrative Octopus logo design for their new website and social media platforms. Their site offers essay and (lab) report editing, cover letter and resume editing, and interview preparation, for ESL students in high school and university.
Their brief was simple. An illustrative octopus with a graduation mortarboard. I was free to choose the colour palette and run with whichever style I thought would work best. The client was very receptive and open to suggestions (the perfect client?!). 
Below is the final logo, with examples of it being used on their website.