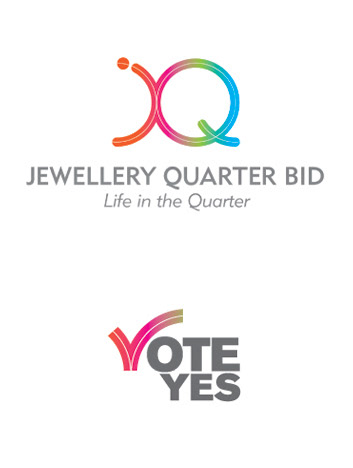 Before I became a professional Graphic Designer & Illustrator, I was lucky enough to have a couple of weeks work experience with Barques, a design agency based in Birmingham UK. I have included this work in my portfolio, because it was my first taste of a design agency, in my home city, and it further fuelled my desire to become a Graphic Designer. 

One of the tasks I got given, which I enjoyed from start to finish, was to take the new logo for the

'Jewellery Quarter Bid'
created by the design team at Barques
, and create branding material for the company / bid. 
Below are some examples of letterheads, business cards, email newletter & signatures and 
website concepts.